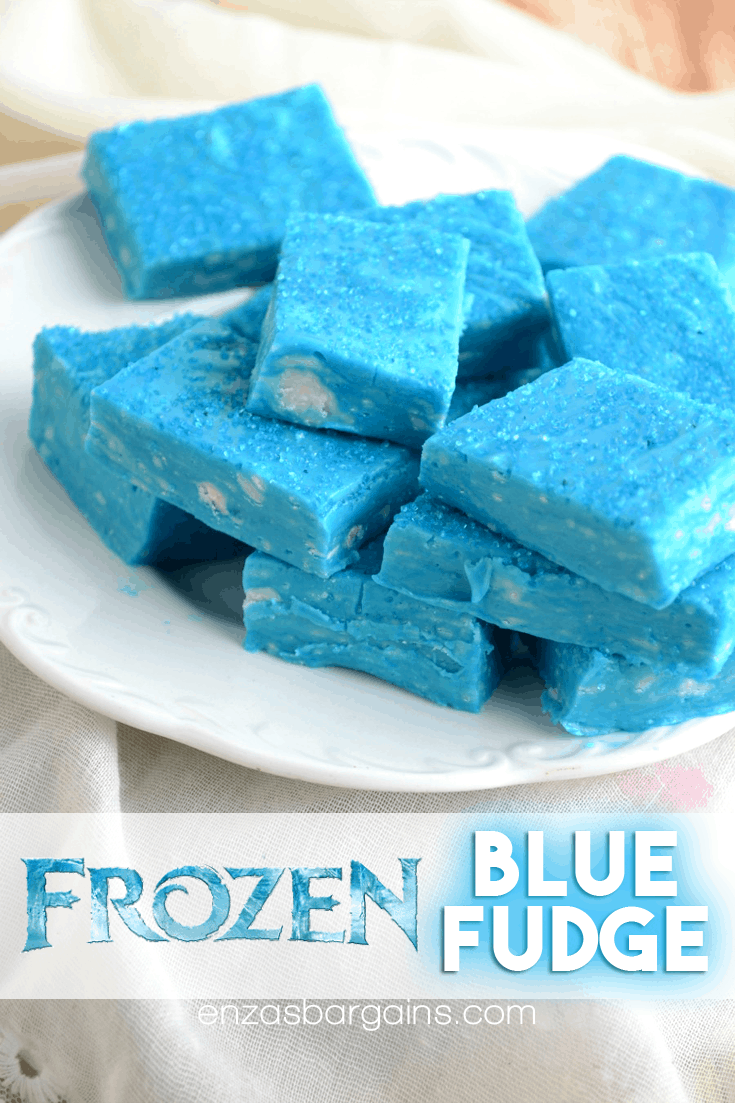 If you looking for a Blue Fudge Recipe I have the perfect one.  This recipe will go great, if you are having Disney's Frozen theme party!  Blue Fudge is REALLY popular!  It is everyone's favorite and it is very easy to pre-make and store to have ready to go for your party! PLUS it is easily displayed!  Besides a frozen party you could also use this treat and easily change the colors for other themed parties!  Make several colors and have a rainbow theme party!
Pin NOW make later: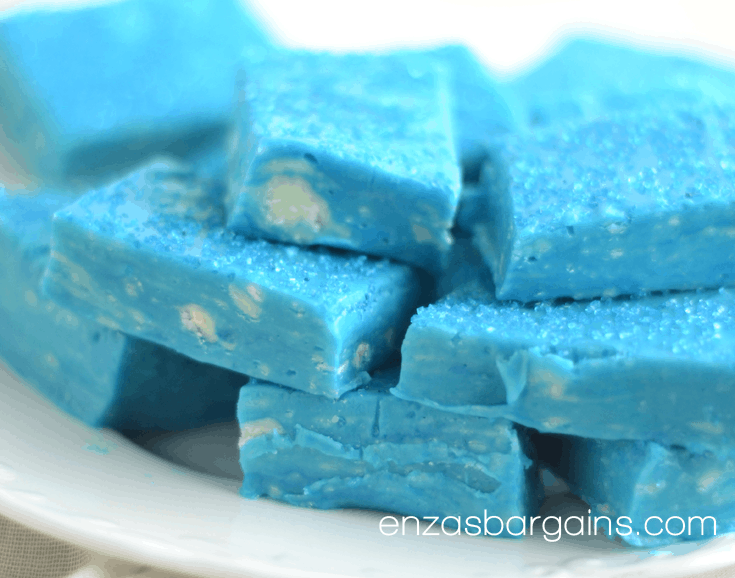 Blue Fudge Recipe
Ingredients:
1 bag of white chocolate chips
1 can of sweetened condensed milk
blue food coloring
blue sprinkles
waxed paper or parchment paper

Blue Fudge Recipe Directions:
Melt chocolate according to package. I used a double boiler.
Remove the melted white chocolate chips from heat.
Stir in sweetened condensed milk.
Add in 4-5 blue food coloring drops. Stir.  This is going to be the start and end to blue fudge.  Everything is better with sprinkles so that will be the next step.
Pour into a pan lined with wax paper. Sprinkle the top with blue sprinkles.
Refrigerate until the fudge sets.  This will take about 20 minutes.
Remove them from the refrigerator and cut into squares and serve.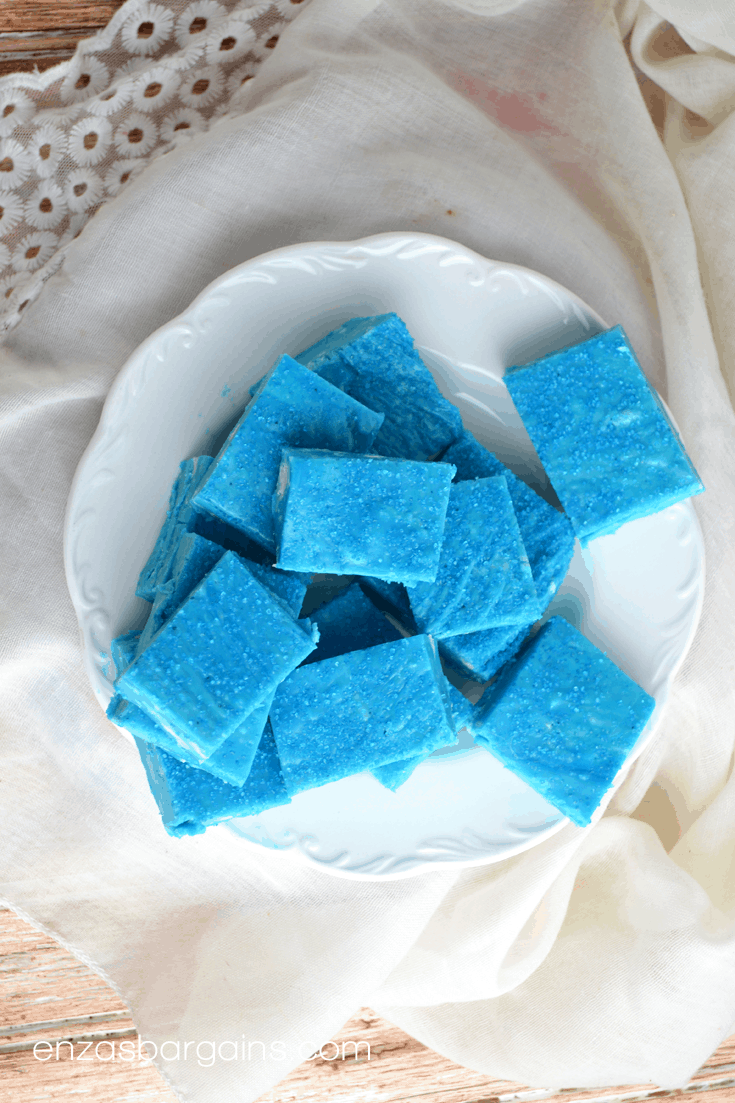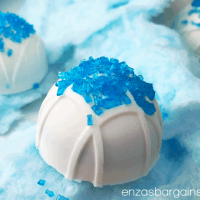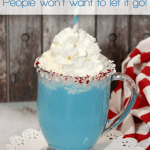 Check out these recommended posts:
[catlist id=179 thumbnail=yes numberposts=6 template=enza]