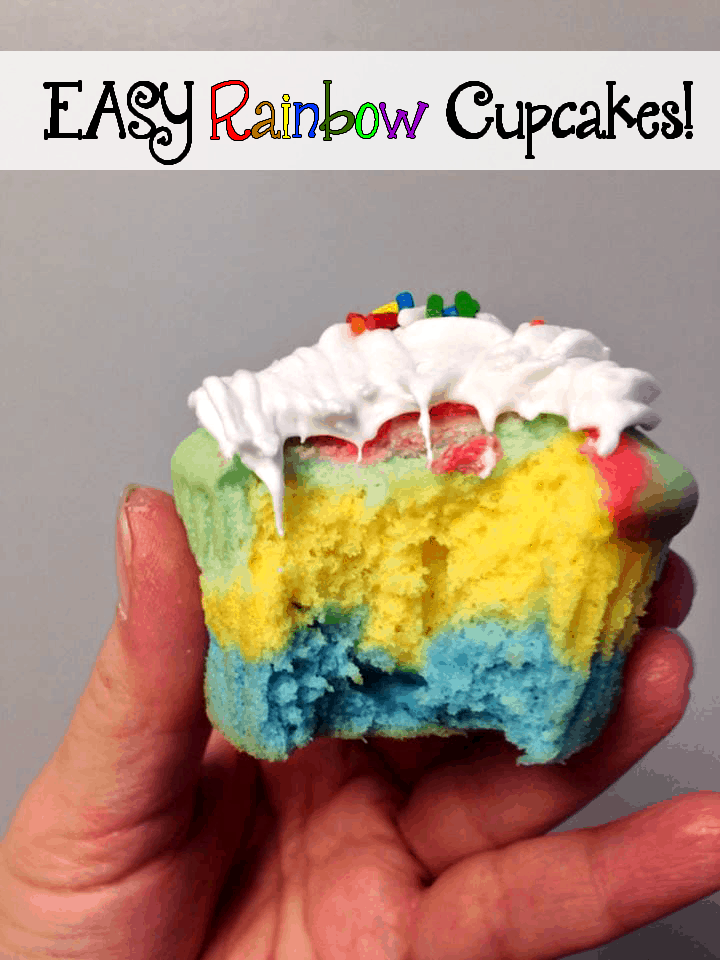 We wanted to share a really easy Rainbow Cupcakes Recipe!  It is really easy to make and it looks super fancy, bright, and yummy!  These are great for any Rainbow Party, My Little Pony Party or even for St. Patrick's Day!
Easy Rainbow Cupcakes
Need:
Cake Batter
Food Coloring
Icing
Rainbow Sprinkles.
Directions:
Divide the batter by 4-6 colors! Use food coloring in several different bowls to create your mix. Then color by color fill the cupcake tins. I only used four colors in the cupcakes pictured: blue, yellow, green, and red. You can easily create more colors for your cake or cupcakes!
I added Shamrock Cupcake Sleeves to make them more festive! ENJOY!!