Find out what Sparkle has been up to! If you are needing more ideas this is my 4th Edition of Elf on the Shelf Ideas! Yep! Be sure go back and read my other blog posts and figure out what in the world is this Elf on the Shelf thing anyways!
Part 1: Elf on the Shelf Ideas: HUGE LIST
Part 2: Elf on the Shelf Ideas: Part 2
Part 3: Elf on the Shelf Ideas! ***Part 3***
Sparkle the Elf decided she wanted to play in some Stickers! My daughter loved this one…Especially since she left a pack for her :)! SILLY Elf!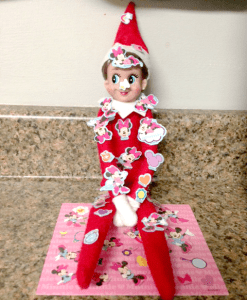 We have been having colds and sinus infections come across our house. I guess Sparkle fell in to the sickness too for one night and just needed to rest!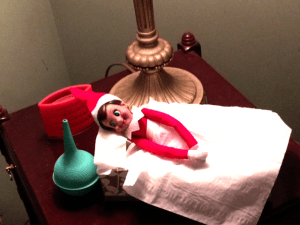 We just put our ChristChrist (as my daughter would call it) tree up last night and Sparkle decided she would just hang around!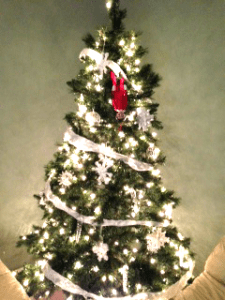 I needed something quick one night…and believe it or not, "hanging upside down" is one of my daughter's favorite things she loves to see Sparkle do!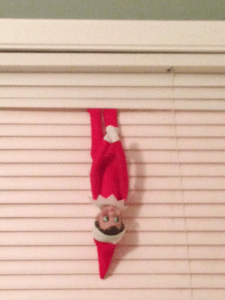 A candy cane party in my Candle decor!

Sparkle loves anything that Sparkles and is Pink! Guess she had some fun with the milk! 😉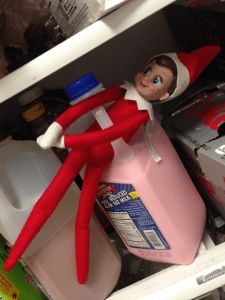 My daughter was really into Secret of the Wings movie. While I thought this was a great idea, my daughter thought Sparkle was tied up and was really upset. OOPS! I failed!