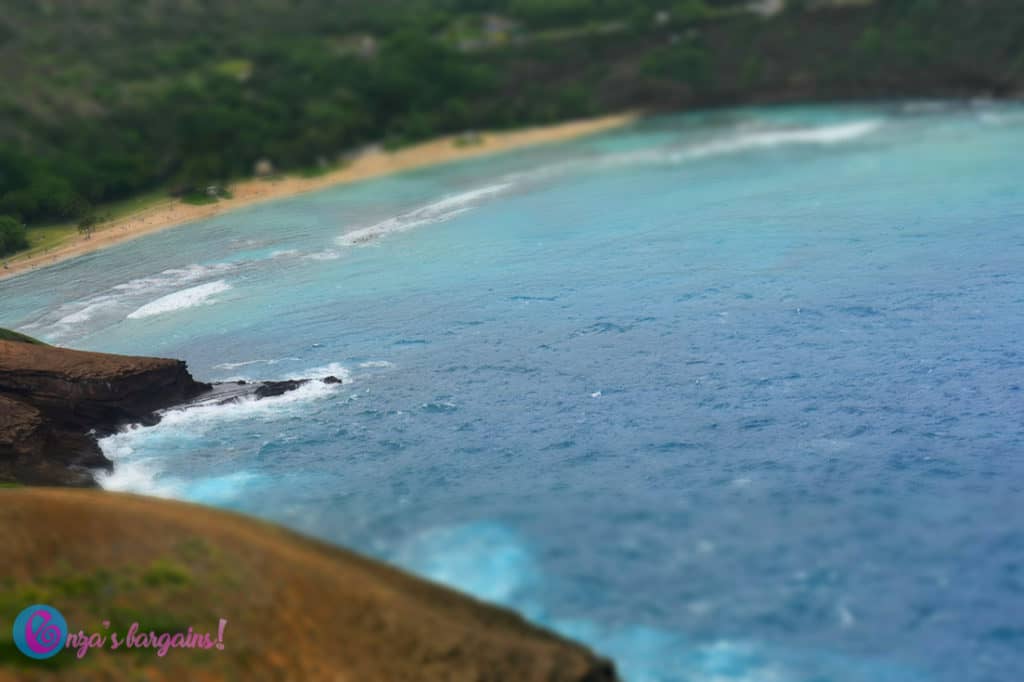 When I was at the Jumanji Press Junket, we had lots of activities planned in just the one evening I was there! Besides screening the movie and interviewing the cast, about 10 of us "mommy bloggers" were able to go on an hour Helicopter ride over the big island in Hawaii! I am terrified of heights and I would do this over and over and over again! This trip and event had expenses covered by our partner, Sony, all opinions and experiences are my own.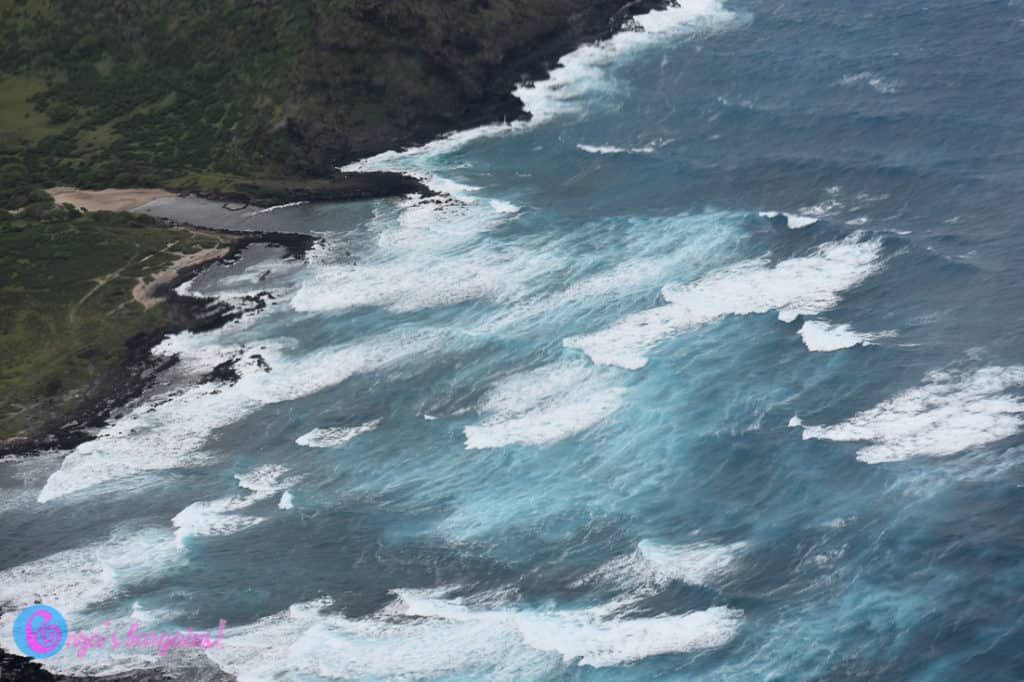 Let me give you the back story without giving you any spoilers from the amazing "Jumanji: Welcome to the Jungle" movie. There is a character played by the ever so sweet (and sweet looking) Nick Jonas (our interview will be live on the blog soon). His name is Alex and he happens to be pilot.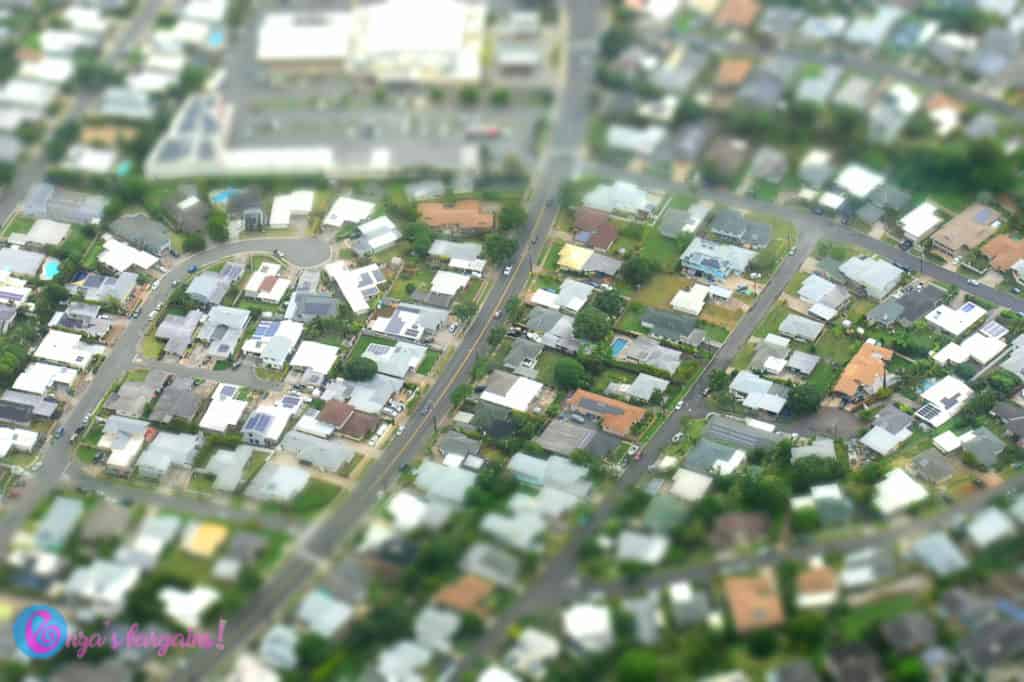 Much of the movie was filmed in Hawaii, and I discussed in our interview with the filmmakers. During our Helicopter ride, our pilot, shared all of the awesome movies that have been filmed in Hawaii including "Jumanji: Welcome to the Jungle" and we flew over it. Have you ever ridden the ride "Soarin" in Disneyland or Disney World?  If so, I felt like that but only 100 times better (and I stinkin' LOVE that ride!)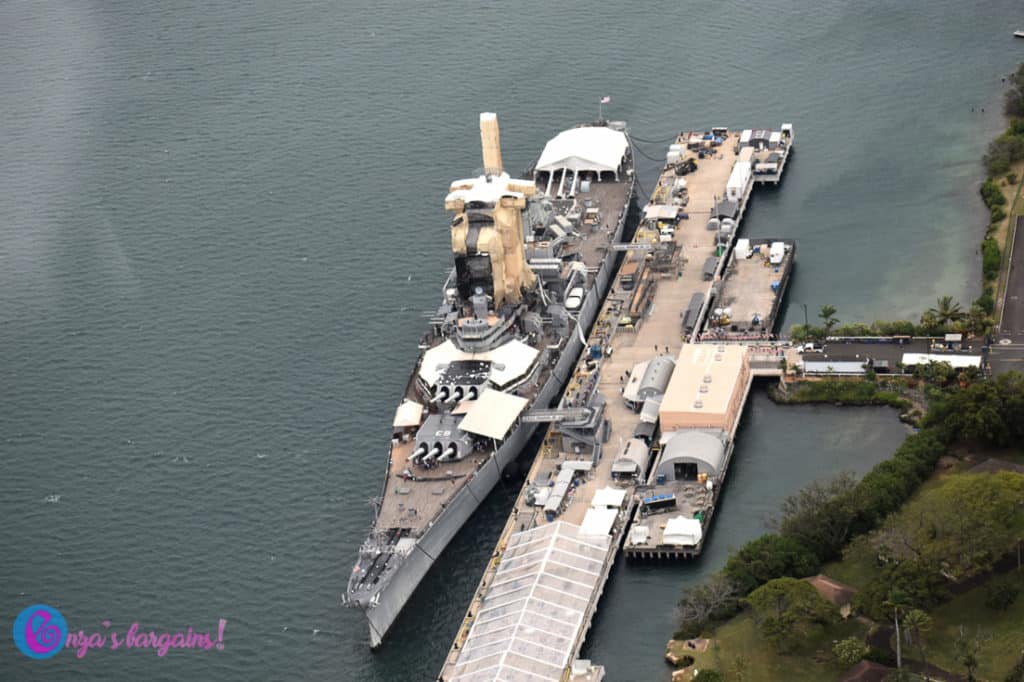 Hawaii is beautiful, we got to see all of their natural farming, the gorgeous water including sand hills, pineapple farms, and gorgeous surf beaches!  We went past a couple of volcanoes still letting off some steam and fog!  My adrenaline on this helicopter ride was just as high as my adrenaline watching all of the action in the movie during our screening.  Okay, it was a bit higher. 🙂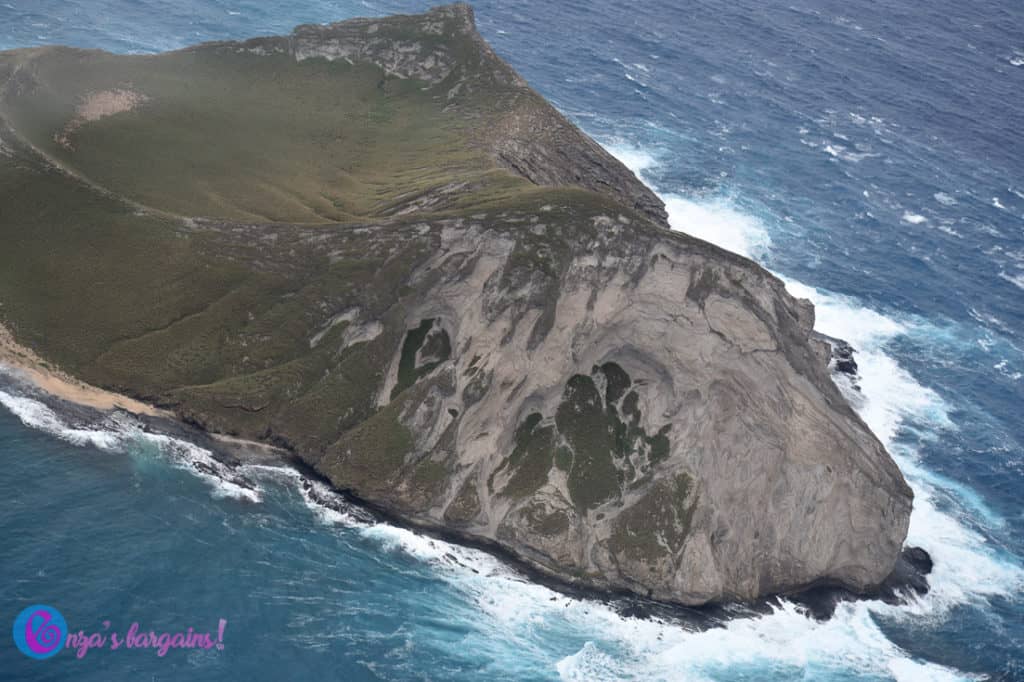 Check out some of my favorite pictures I took FROM the helicopter and be sure to watch my youtube video of the overall junket that includes our helicopter ride including Pearl Harbor (bucket list!!!)!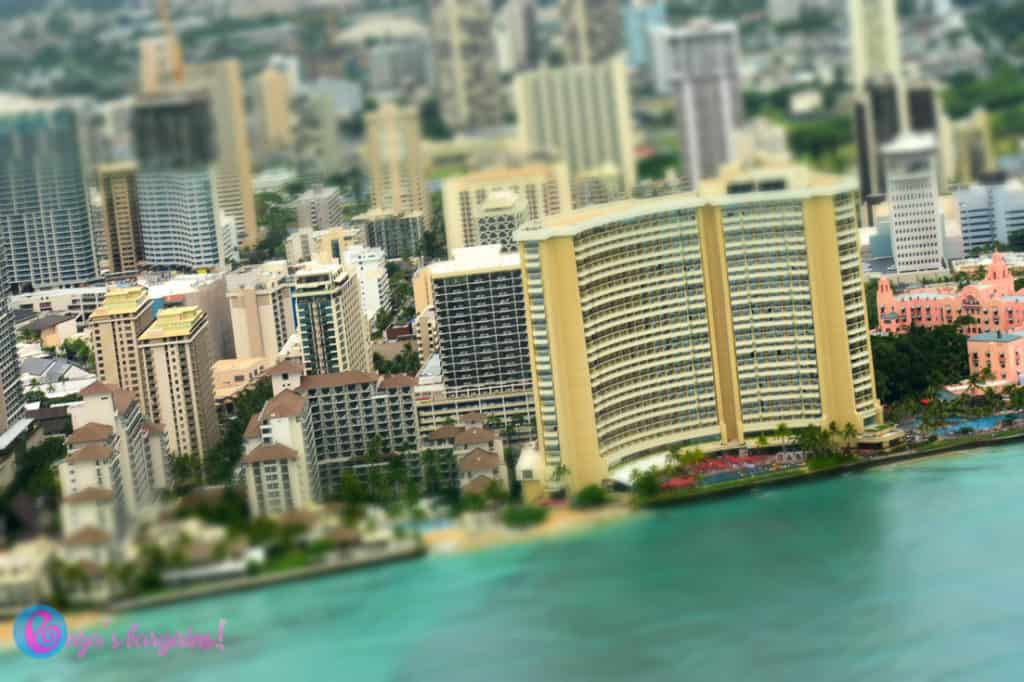 Jumanji: Welcome to the Jungle will be in theaters December 20, 2017!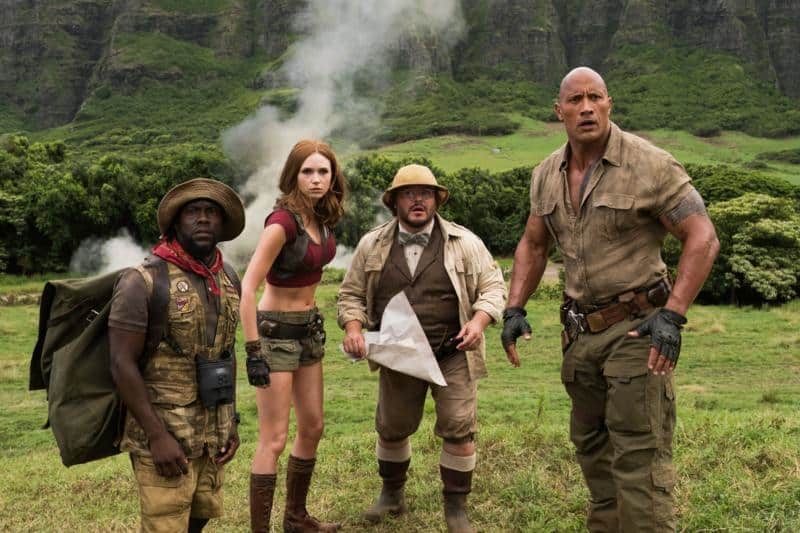 In the brand new adventure Jumanji: Welcome to the Jungle, the tables are turned as four teenagers in detention are sucked into the world of Jumanji. When they discover an old video game console with a game they've never heard of, they are immediately thrust into the game's jungle setting, into the bodies of their avatars, played by Dwayne Johnson, Jack Black, Kevin Hart, and Karen Gillan. What they discover is that you don't just play Jumanji – Jumanji plays you. They'll have to go on the most dangerous adventure of their lives, or they'll be stuck in the game forever…
Affiliate Links:
Purchase tickets for "Jumanji: Welcome to the Jungle" today from
Fandango
or save money using Dealflicks!
Purchase discounted tickets by using Dealflicks.com! Feel free to save an additional 20% by using the code RFGGTRFLUF at checkout!