What is new this year in Disneyland? When it comes to traveling to Disneyland, during Pixar Fest, you want to know what to expect, what to see, and you definitely do this by planning ahead. We experienced the event in order to share with all of you!  Here is some information that will help you and your family if thinking about visiting Pixar Fest in Disneyland! Planning a Pixar Fest is fun, exciting, and I wanted to help you out by sharing my experience!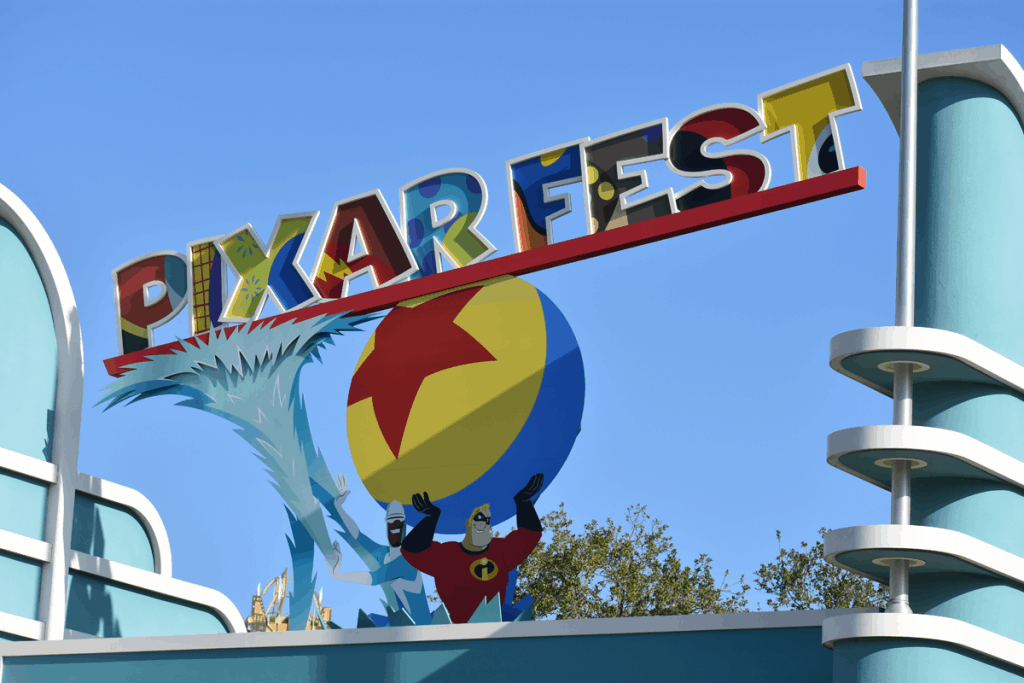 Our family's loves family travel and frugal travel.  One our favorite places to visit is Disney World and Disney Land.  There is so much to be done in these parks and there is so much magic!  Part of the fun of traveling is the planning.  We love going and reading stories like ours on what are some definite fun things to do while at the park. Our family's goal is to get as much stuff done as possible. We have a schedule and a plan and we are ready to tackle it. The newest event in Disneyland is Pixar Fest.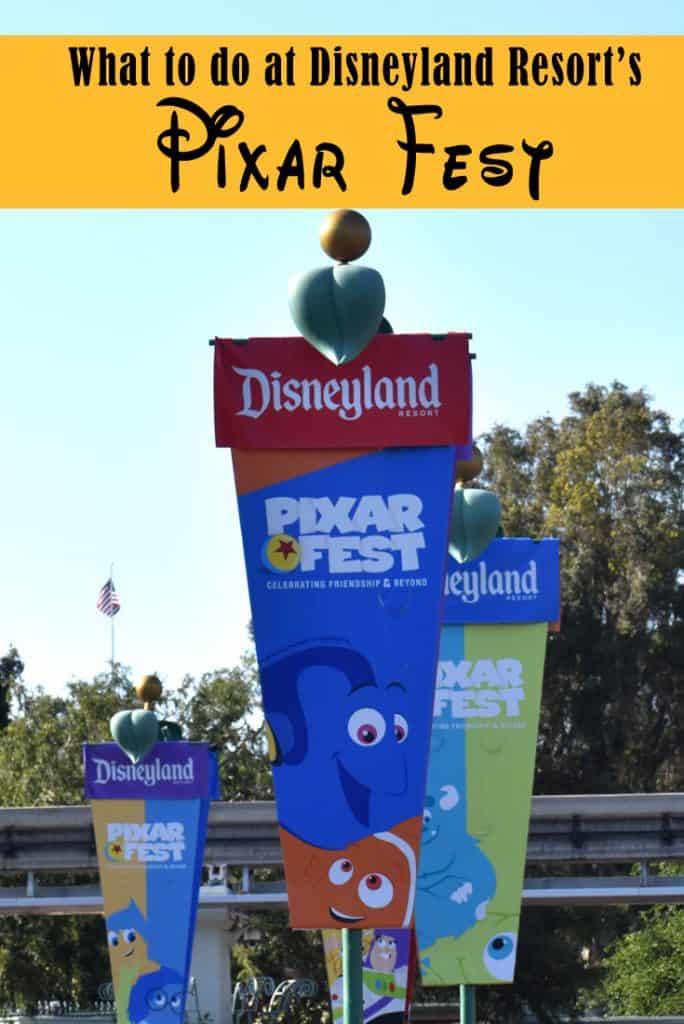 Pixar Fest in Disneyland
Pixar Fest is a limited time celebration that covers Disneyland and California Adventure. What this means is that there are new foods, more characters, and more shows that will tug at your heartstrings from all of your favorite movies. I experienced a lot of Toy Story, Cars, Nemo, Incredibles, COCO, and more of our beloved favorites (this list is not in any particular order of favorites, I promise)!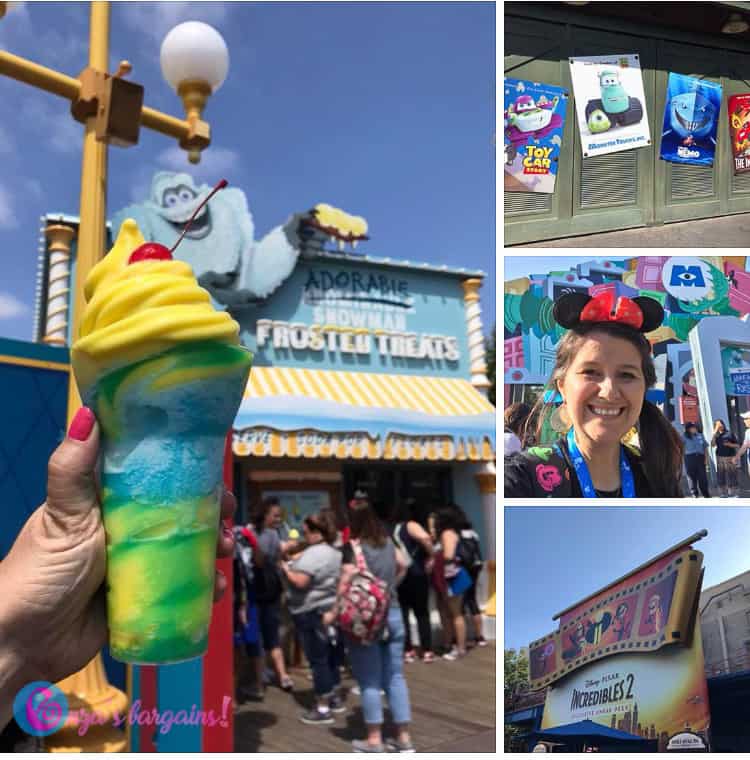 There is one really delicious and popular treat that you might consider having your family divide and conquer. This new treat is the Adorable Snowman Frosted Treats Parfait. It is a mix of what tastes like lemon ice layered with a Blue Raspberry slushy and then more lemon ice! This line has been known to get very long and people will wait over an hour for this treat! So once you get to the park, have one family member jump in line while the other goes around the corner to grab some Toy Mania fast passes!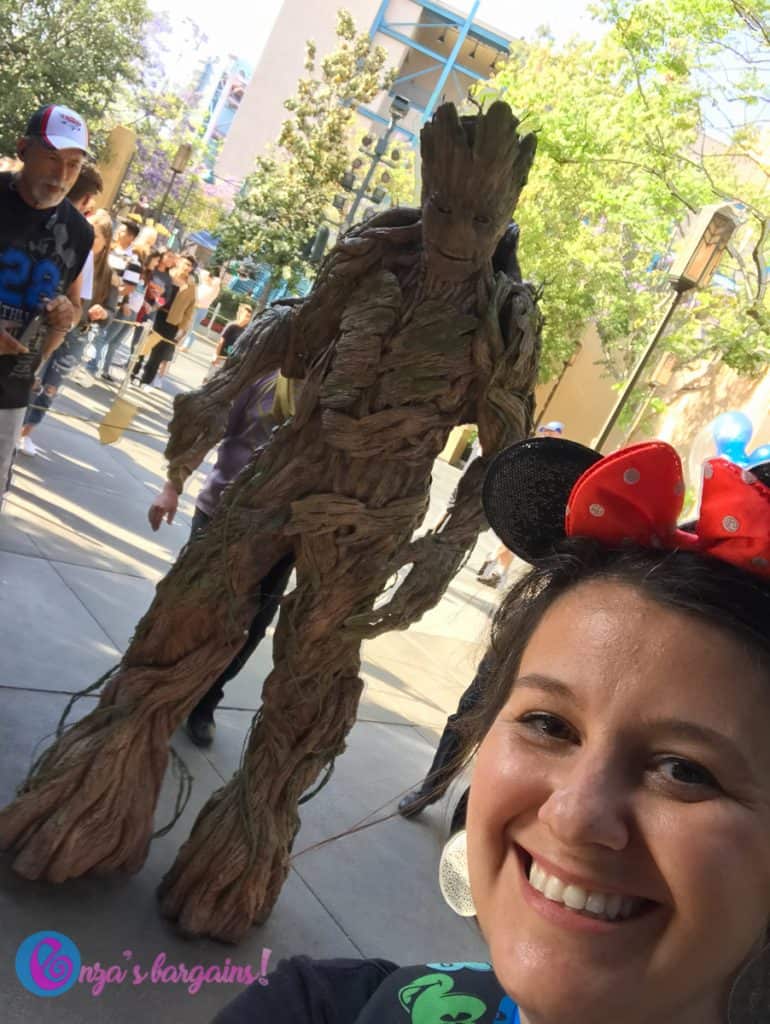 As you are going around the park, if you keep your eyes open you can definitely run into characters last minute! Just seeing Mickey walking down Main Street, and then seeing Groot and capturing a selfie is one of the many memories that were created during this last trip!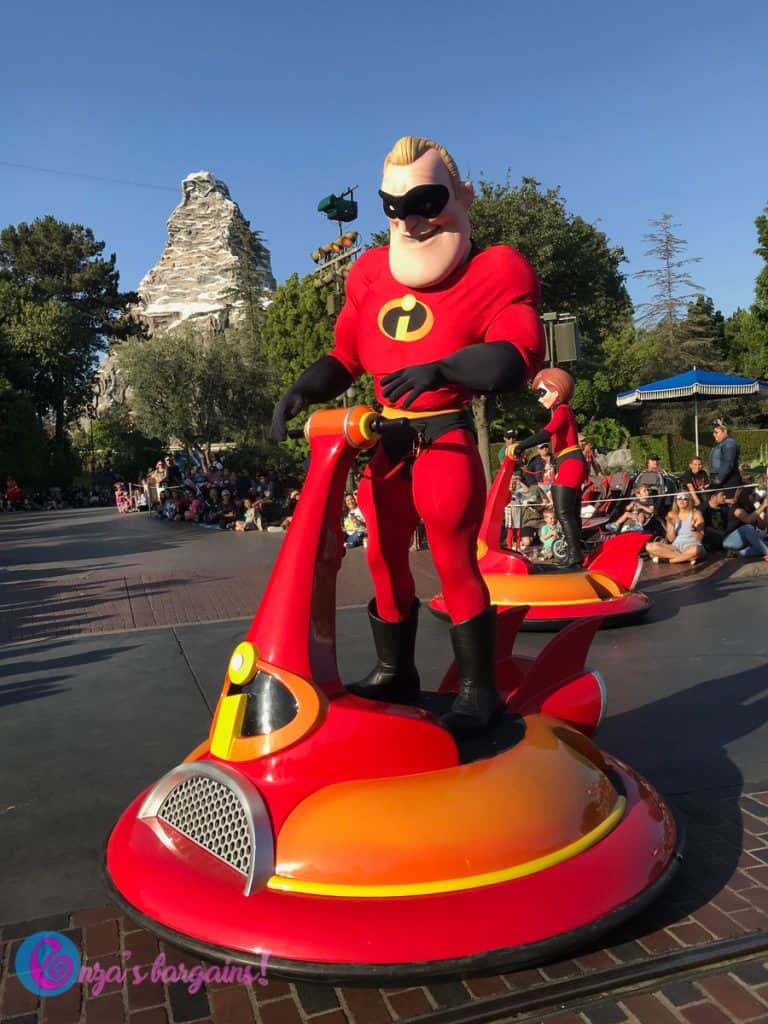 Plan out your shows! There are two new awesome shows that I got to experience at Pixar Fest! One was the "Pixar Play Parade" and the other was the evening "Together Forever – A Pixar Nighttime Spectacular" show! Both of them are fun and amazing. You will usually want to get to the parade route about 25-30 minutes prior to them starting to get a good place to park and sit! They each last about 10-15 minutes.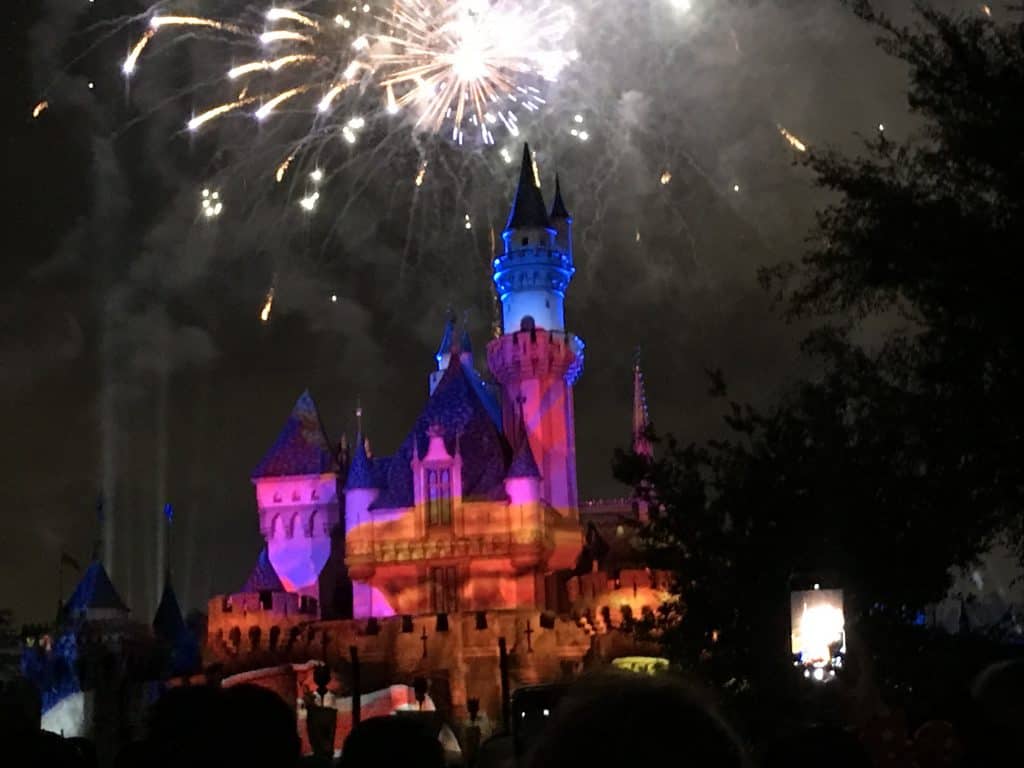 The new restaurant, Alien's Pizza Planet has some great new themed foods and some desserts that you won't want to miss. I was lucky enough to taste many of them that Izzy, their chef, brought out for us to share. The alien macaroons are the cutest but the parfait was what won over my personal taste buds the most.  I am going to have to share all the new foods with you soon!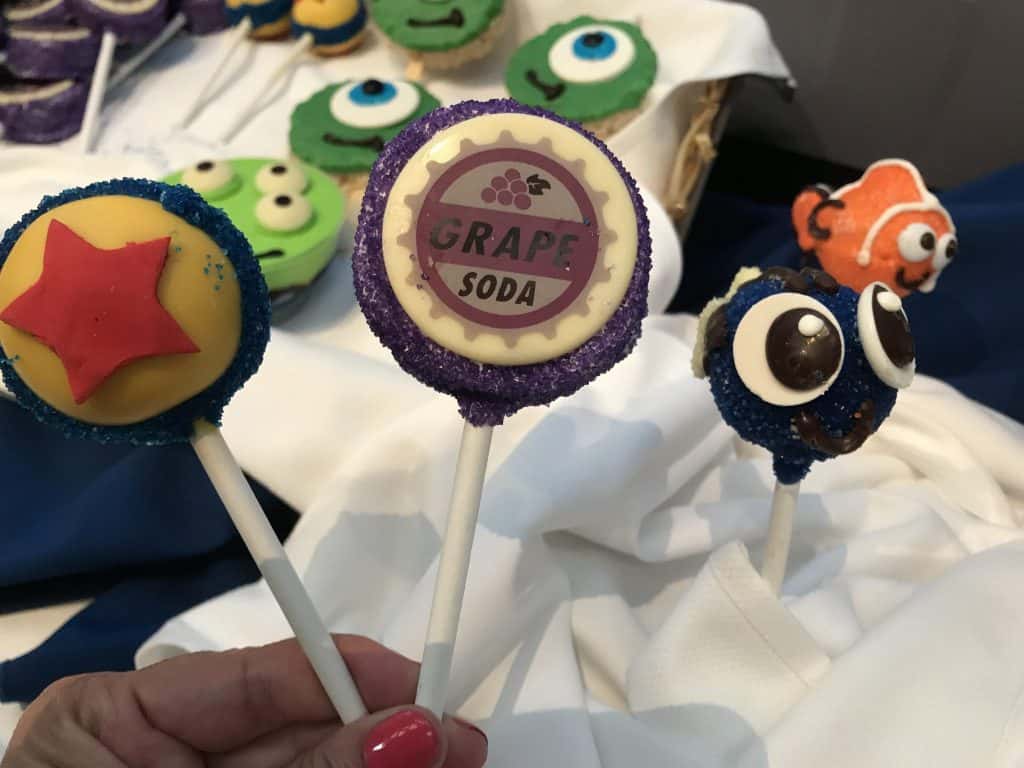 Prior to traveling to Disneyland or Disney World, be sure to download the app so that you are aware of all of the ride wait times and showtimes!
Remember to book your tickets to Disneyland today!
If you are considering Disney World, check out our most recent Pandora post during our Disney 5K coverage!
Pixar Fest, the biggest Pixar celebration ever to come to Disney Parks, presents beloved stories from Pixar Animation Studios in new ways at both Disneyland and Disney California Adventure Parks. During this limited-time celebration, guests will celebrate friendship and beyond with characters and experiences from films such as "Toy Story," "Monsters, Inc.," "Coco" and "Up" from April 13 through Sept. 3, 2018, at the Disneyland Resort.
Follow DISNEYLAND at:
https://www.facebook.com/Disneyland/
https://twitter.com/disneyland
https://www.instagram.com/disneyland/
If you love Pixar, as much as we do, I'm sure you are super excited to see Incredibles 2!
This post is part of a series from our Incredibles 2 Press Junket trip.  It was a Pixar and Disney related press trip that focussed on the new biggest anticipated animated movie, Incredibles 2!  Check out the trailer below and don't forget to order your tickets below!
 Be sure to mark your calendar since Incredibles 2 will be in theaters JUNE 15th!
Get your tickets now.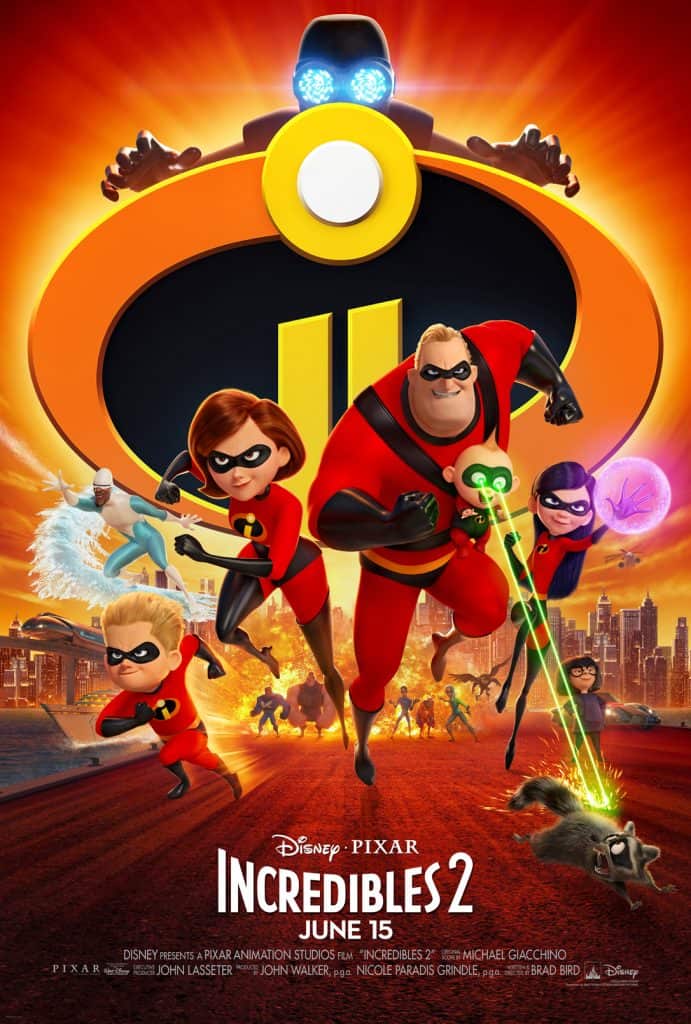 Be on the look out for our future interview posts:
Craig T. Nelson voice of "Bob Parr / Mr. Incredible" & Holly Hunter voice of "Helen Parr / Elastigirl"
Samuel L. Jackson voice of "Lucius Best / Frozone"
Sophia Bush voice of "Voyd"
Sarah Vowell voice of "Violet Parr" & Huck Milner voice of "Dash Parr"
Bob Odenkirk voice of "Winston Deavor" & Catherine Keener voice of "Evelyn Deavor"
"Bao" Director Domee Shi & Producer Becky Neiman