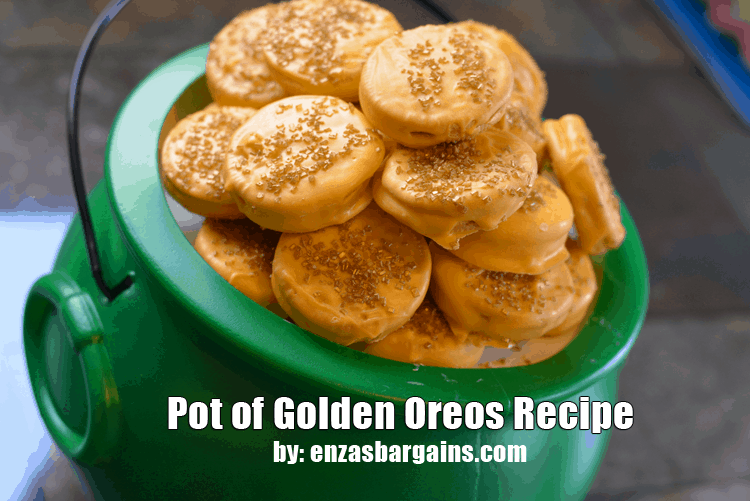 Whether it is Mardi Gras or St. Patrick's Day, these Pot of Golden Oreos recipes are sure to be a hit with all your guests.
Enjoy these gold Oreos for St. Patrick's Day are a big hit with guests and kids! We love themed food at our house since it gets my kids pretty excited!
Pair this Pot of Golden Oreos up with my Rainbow Cupcakes or enjoy it as an addition to your Rainbow Party theme!
You could totally make them with regular oreos but something about the Vanilla taste and the amount of candy melt is just PERFECT! You can find Golden Oreos in the same place you find the regular ones.
This recipe is best served in a special cauldron pot! You can find them in black or green! If you purchase one in black then you can use it for Halloween too!
Support our page by pinning this recipe!


Pot of Golden Oreos Recipe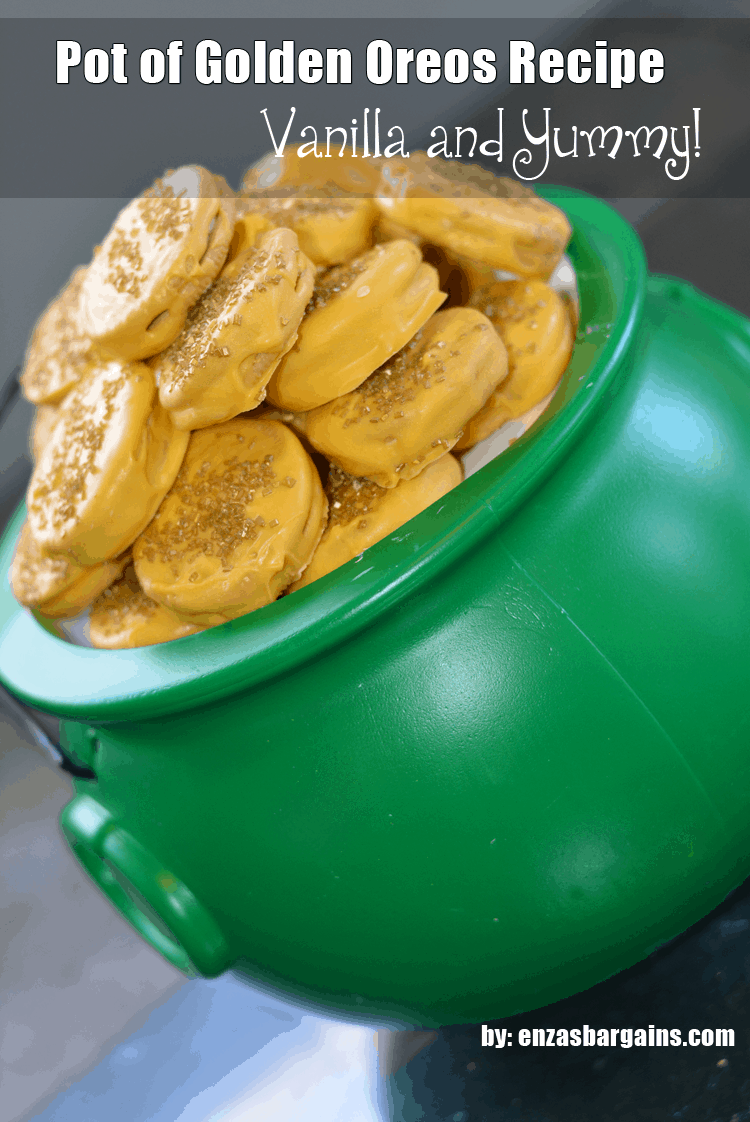 Ingredients:
Wilton Candy Melts in Yellow from JoAnn's or your where ever you shop.
Golden Oreos are found here.
Gold Sprinkles (These shiny gold ones are the ones we like, found at JoAnn's)
Gold Food Coloring Spray (We love the Gold Color Mist found here.)
Recipe:
Melt your Wilton Candy Melts in a microwave-safe bowl ON medium in 30-second increments stirring it every 30 seconds. After a few times once the Candy Melts are smooth and NOT lumpy, you will be ready for the next step.
Before dipping your Golden Oreos make sure they are even and tap off the dust crumbs that you will find stuck on the Oreos after you open the package.
Dip the Oreos in the melted candy. Be sure your hands are clean they will get a bit messy. Before the next step let the excess candy melts drip off.
Place the dipped Oreo on wax paper. Then add gold sprinkles. Then repeat steps 3 and 4 until you have finished all of your desired Oreos. One bag of Candy Melt will be enough for about 30 Oreos.
Then at the end spray some GOLD spray over them to make the glisten!
Enjoy watching our video below: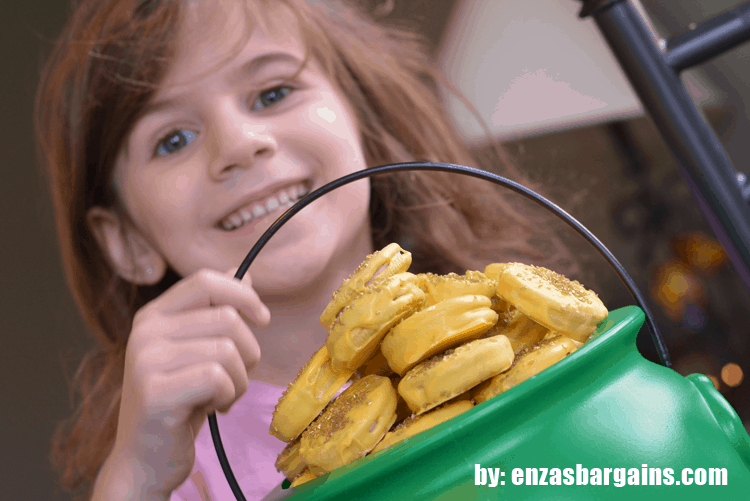 Related Posts:
[catlist id=179 thumbnail=yes numberposts=6 template=enza]