I had the opportunity to sit down with Samuel L. Jackson to interview him about Incredibles 2.  Let me tell you that this talented actor/producer is such a hoot!  His charisma, dedication, and cool factor doesn't get unnoticed.  He was respectful, funny, and only through out one cuss word toward the end of the interview, but only when asked about his language.  He joked about super suits and questioned whether old guys can or can't be hot.
This interview was part of my visit to L.A. for the Incredibles 2 Press Junket.
Mr. Incredible, played by Craig T. Nelson,  consoles in Frozone's advice on everything including parenting. Check out the clip below!
Samuel L. Jackson plays Frozone. Frozone is the coolest superhero in the movie.  If he isn't the coolest he is a close second to baby Jack Jack!  SLJ is known for a lot of stuff, and my favorite role as Nick Fury!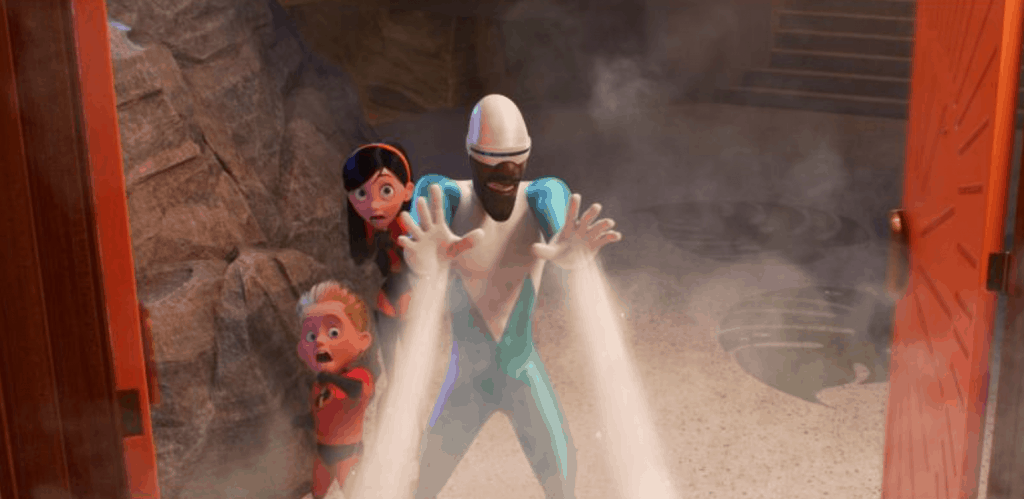 How do you feel about an Incredibles sequel right after the first, and how do you feel about it now that it's actually happening?
Samuel L. Jackson: "I'm relieved now.  I mean that was a lot of pressure. People- my feed is always full of, when are they going to make The Incredibles 2, when are they going to make The Incredibles 2, like it was my decision. Now I feel a lot better knowing the pressure has been relieved, they've made it, people can be happy. "
How much do you relate to Frozone? I feel like if you were a super hero that would be you.
Samuel L. Jackson: "Really? I'd be shooting ice, not fire, I'm not hot like that? Oh I see, I see- oh. Oh fire is for the Black Panther guy. Old guys get to be cool, not hot. That's a little ageism, I'm feeling a little #MeToo about that.  (Because his name is Fury.) Of course but it would be like, what is it, dry ice. It'll burn you when you touch it."
We know that your power in the movie is ice even though you're hot in real life, but what is your real life super power, like what do you think?
SLJ: "Earning money for my wife and daughter. Surviving thirty-eight years of marriage yeah, that's the super power."
If you could voice a different character from Incredibles, which one would you be?
SLJ: "Edna. Edna is just the dope-est, she's just, you know, wise cool dry, unaffected by the world, you know. The world revolves around her."
If you could freeze any moment in time, what era or time would you freeze?
SLJ: "You know what, like early seventies…when, you know, we started this marvelous journey that we, you know, were ready to conquer the world and be the best actors on the planet….And my wife and I thought we were going to be Liz Taylor and Richard Burton. But it was a vibrant time in New York, there were so many of us there. And it was a great time for work, and comrade-ship and all the people that we met, Morgan, Alfre, Denzel…Which, you know, cemented some really great friendships and just the challenge of being on stage with those people and wanting to be better, wanting to be good, and making all those things happen. That kind of makes us who we are on screen, for everybody. Because we had all that discipline and all that, you know, working together and learning how to be an ensemble and not just out shine everybody who's around you."
This post is part of a series from our Incredibles 2 Press Junket trip.  It was a Pixar and Disney related press trip that focussed on the new biggest anticipated animated movie, Incredibles 2!  Check out the trailer below and don't forget to order your tickets below!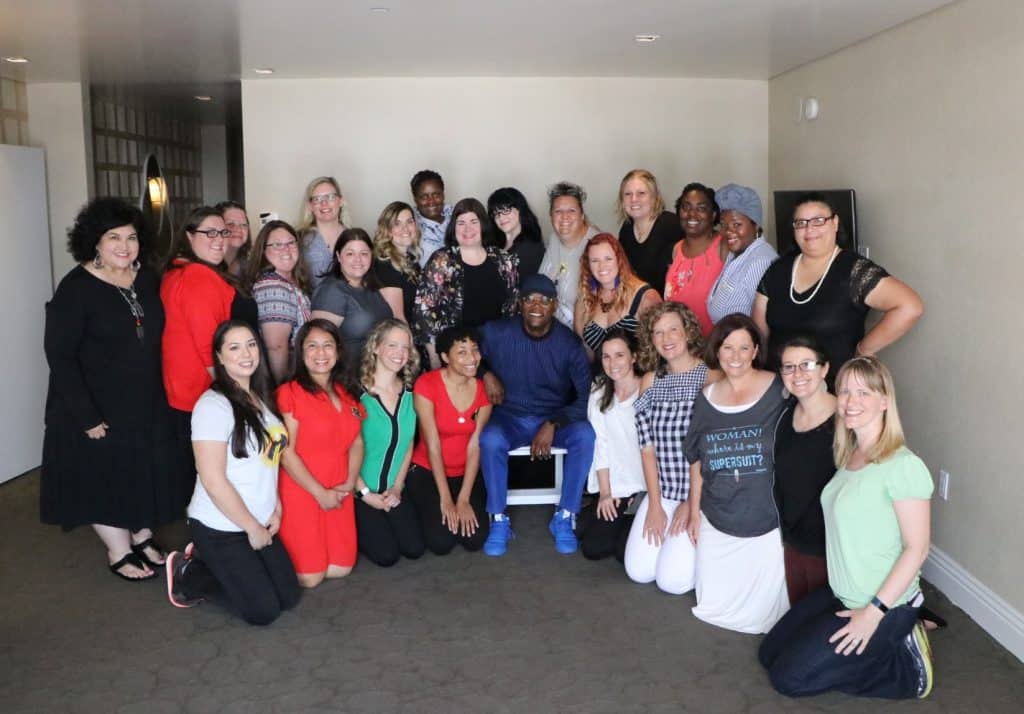 Be sure to mark your calendar since Incredibles 2 will be in theaters JUNE 15th!
Get your tickets now.