Disclosure: These items are sponsored.  Post contains affiliate links.  All opinions are our own.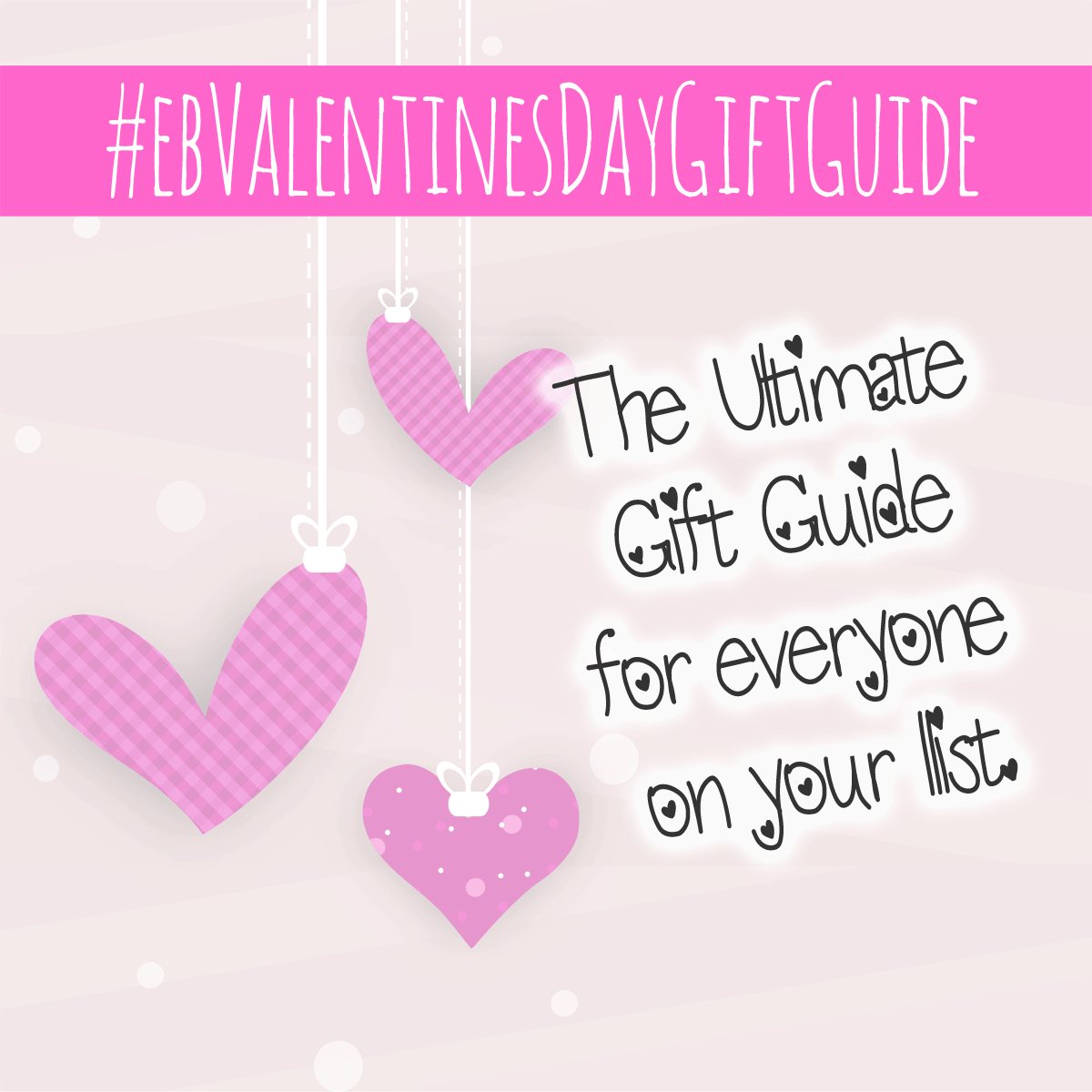 For Her
| Teleflora Flowers | Designer Bags |
| --- | --- |
| | |
| Beautiful Valentine's Day Flowers can be delivered to the one you love! Shop & Learn Now | These adorable designer bags and external charger set is perfect for her and for a teen! Shop & Learn Now |
| | |
Finders Key Purse

Jewelry Organizer

The perfect little purse accessory!  You attach it to your keys like a keychain and it hangs in your purse!

I have used one for a long time and I really love them!  I think of all the time my keys get lost in my purse and these finders totally help!

These Brelox 

Jewelry

 

Organizers are great! I used one for travel and it was perfect!  I finally am able to put all my jewelry together and it didn't get all twisted and stuck together!  It also allowed me to be able to switch around my accessories.  I felt Red Carpet ready for my last travel trip!
Fact Goods Shirt

Birdie by OLIKA

FACT stands for "Find a Cure Today".  Fact goods gives a percentage of proceeds to charities focused on finding cures for cancer, spinal cord injuries, MS, Alzheimer's and other illnesses. They have really cute items and is the perfect thoughtful gift for friends who have struggled or know someone struggling with diseases still needing a cure.
Whether it be for travel or for every day.  Birdie by Olika is the fanciest little hand cleaner you will own!

This is great for your love bird and even or a mommy!  I thought this little guy was so pretty and a super cute purse or car hand wipe container!
Get Your Digz Gloves

Beso Del Sol Sangria

Super stylish indoor and outdoor gloves that allow you to use your social media screens.  Digz are very stylish and have a really sturdy fabric!
Pink wine! The marketing of this sangria and the bottling of this Sangria make it a great gift idea!  We don't drink very much at our house but when something looks like Pink Wine..I am totally in for the purchase!

This Sangria is imported from Spain, with 100% all natural ingredients, as well as being gluten-free and vegan-certified. For Valentine's they recommend the Rosé (Tempranillo wine blended with lemon, orange, peach, mango, and cinnamon).
Digibuddha Handmade Calendar

Digibuddha Handmade Signs

An adorable and whimsical calendar can help set the mood and motivate one to write some goals and special monthly dates on the back of the calendar!  The little stand is perfect to set on a shelf or on a desk!

Find beautiful, fun, and

inspirational

 photo prints for your home and office space! There are a variety of sayings, images, and even color that are really cute and nice to personalize a home space!
| iKotton Lingerie | |
| --- | --- |
| | |
| Find adorable and organic cotton lingerie.  These iKotten sets are classy and comfortable!  They are very high quality and everything you would expect. The breathable cotton will have you feeling comfortable for all 4 seasons. | |
| | |
For Him
| Kinekt Ring | Mission Belts |
| --- | --- |
| | |
| Jewelry that really moves! The gears move the ring around! They also have gifts for her too! | Mission belts has themed and sports themed belts for him! These can fit almost any guy and you can mix and match designs! |
| | |
For the Kids
| LEGO BrickHeadz Valentine's Bee | Zuru Shnooks |
| --- | --- |
| | |
| Cute little Valentine's Day Lego BrickHeadz sets are perfect for the little ones who love building and playing! | Cute little flat dolls that fluff out when you open them to 8x their size!  Our kids love them! |
| | |
Alex's Lemonade Puppy, Hero

 Pearl Pink Fiona Blouse

Alex's Lemonade Stand Foundation's gift shop is open year round, but during holidays there are perfect items to gift, like our cookbookAlex's Table for the foodie, the beautifulSlice of Hope necklace for your significant other or the adorable plush puppy,Hero, for your kids!

As an added bonus for the buyer, purchases of these items help ALSF towards its mission of funding childhood cancer research.

The Pearl Pink Fiona blouse from Dapper & Crown is absolutely adorable and super cute for Valentine's Day.  The style of this store is really cute.

I loved the shirt!  Sizes do run a tad too small and this particular style is short so going a size up would really benefit you if looking for a cute outfit for your young one!
Zuru Smashers

Zuru 5 Surprise

Kids LOVE collecting items that they need to reveal!

Get ready to smash the ball & collect 'em all with Smashers – the hottest new collectables from ZURU! Smashers have over 100  wacky collectable characters, which can only be found in the innovative Smashball that puts the action right in your hand! Smash open the Smashball to reveal your character hidden inside. Smashers Series 1 is all about sports and includes both "good and bad" sports characters, along with limited edition and very rare figures to find and collect!

Each 5 Surprise ball comes with 5 different surprises with over 500 to collect! They have boy and girl themes!  Kids love opening their 5 Surprises to find out what it is inside!

We love them a lot at our house!
| Disney Junior Vampirina Rock N' Ghoul Microphone | |
| --- | --- |
| | Pcture |
| This adorable Disney Junior Vampirina Microphone is only $6.99, has adorable bat wings.  Your kid can sing along and have fun to her music! | |
| | |
For the Foodie
| Adagio Teas & Gifts | Bella Sun Luci Marinades |
| --- | --- |
| | |
| Some really cool gift sets and gift ideas at Adagio Teas!  These are natural teas with a little bit of everything for everyone! | Ball Sun Luci has several marinades happening in seconds!  Check out their 3 unique flavors! |
| | |
Dundalk Dan's Beef Jerky isn't only great for the foodie, but it is also great for him! Here is a great and tasty snack from a small business!

Dundalk Dan's Awesome Beef Jerky is handmade in small-batches, is gluten free and contains no added preservatives. They use only the highest quality ingredients and a unique production process to ensure the ultimate in taste and freshness. Several flavors including: Chesapeake (steamed crab), Sriracha and Sweet BBQ – a taste for everyone.
More information and more gift guide items:
[catlist id=198 thumbnail=yes numberposts=50 template=enza]